Fox News Facing Lawsuits for Spreading False Information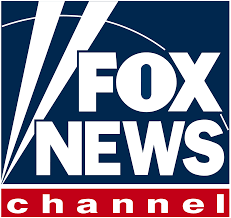 Last week a Washington non-profit, Washington League for Increased Transparency and Ethics (WASHLITE), filed a lawsuit against Fox News and its parent companies. The suit was filed on the basis that the news corporation violated Washington's consumer protection act and acted in bad faith by sharing false information about the novel Coronavirus and mitigating the risk it poses to people.
In news broadcasts, Fox associates such as Trish Reagan referred to COVID-19 as "yet another attempt to impeach…demonize, and destroy the president". Reagan was not the only Fox associate who made such unfounded claims about the pandemic, however she served as Fox's 'sacrificial lamb', as her position at the news corporation was terminated in attempts to appease the masses, according to information Fox Corporation chairperson Rupert Murdoch's front office told the Daily Beast.
WASHLITE board member, Arthur West, told the San Diego Times that the suit was filed because, "We believe it delayed and interfered with a prompt and adequate response to this coronavirus pandemic". 
In a survey conducted last week by the Pew Research Center, 79% of Fox viewers who responded to the survey claimed that they believe the media slightly or greatly exaggerated the risk of the pandemic. This is as  the number of confirmed cases of COVID-19 has surpassed 492,000, according to the most recent statistics from The New York Times. 
However, despite these claims, Fox news is not preparing to settle, instead gearing up for court battles. "The strategy is no settlements, even if it costs way more to fight the lawsuit and seek sanctions for ambulance-chasing lawyers," a Fox news executive told the Daily Beast. 
Liz Hallock, the attorney representing WASHLITE in the lawsuit, claims that her clients will only be seeking 'nominal damages and reasonable attorney fees', according to an article published in the Seattle Times. Additionally, Hallock claims that she would like a judge to tell the news corporation to stop spreading false and damaging information, as well as seeing Fox issue a clear retraction and apology to their viewers for their misleading statements.