The WM Players Proudly Present: The Improv Show
Leah Cussen, Arts and Entertainment Editor
September 16, 2017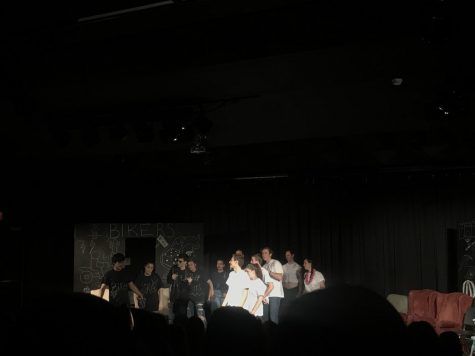 The annual WM Players Improv Show is the perfect way to kick off a brand new school year. There's no better way to forget all of the stress from school than by hanging out with friends in the LGI and laughing for an hour and a half straight while the talented Players actors play a variety of games that challenge them to improvise everything they say.
Connor Tweedy, an actor in this year's show for the first time, says that it can be scary at first trying to come up with funny content. The Players do rehearse beforehand which gives them some ideas for the real performance, but Tweedy says you'll "eventually get into a groove" and that it's important not to think about it too much – just have fun.
As with any show, lights are an essential part of the performance. Good lighting helps the audience to see the actors' reactions and facial expressions. It was a necessary element in this show because one of the scenes relied on changing the colors of the lights.
Lighting apprentice Molly Danieli says that because the lighting system can seem complicated at first, it's important to learn and understand all of the tools.
The hard work put in by the cast and crew paid off in the end. Junior Hayden Aron attended both nights because the nature of the show means that each night will have very different, but always hilarious jokes. Aron says, "The Players are really funny and always have good material."
Even though the Improv Show is always the Players' first show when school starts, they have many more throughout the year. Each one is unique and will be sure to make you laugh or cry – or both! – so don't miss out.
SaveSave