A Guide to the 2022 Midterm Elections – NY-1 Congressional Election and Environmental Bond Act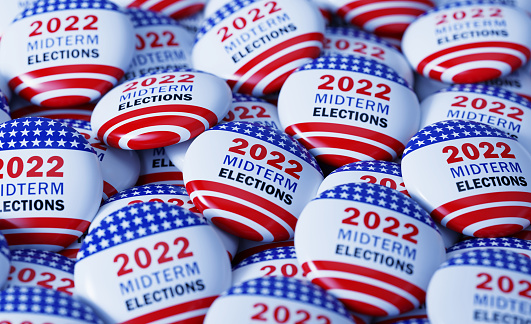 NY-1 Congressional Election:
Three Village Central School District is located in New York's 1st Congressional District, where the current representative, Lee Zeldin, is vacating the seat after four terms to run for governor. Republican nominee Nick LaLota and Democratic nominee Bridget Fleming are vying for the seat. LaLota is the chief of staff to the Suffolk County Legislature. He is a US Navy veteran, and has also served on the Amityville Board of Trustees and as the Commissioner of the Suffolk County Board of Elections. Fleming is a former prosecutor who currently represents District 2 in the Suffolk County Legislature. From 2010 to 2015, she served on the Southampton Town Council and has served as an assistant district attorney in the Manhattan District Attorney's office.
Fleming has said it is a priority of hers to end the cap on deducting state and local taxes (SALT) from federal income taxes, a Trump-era policy that has impacted many Long Islanders. Fleming is opposed to New York's 2019 bail law, and she has pledged to "fight to codify the protections of Roe" into federal law. Fleming has said she will work to secure aid for green programs on Long Island, and wants to increase the use of electric vehicles in order to reduce our dependence on foreign fossil fuels. In addition, Fleming has said that she will "move Long Island toward solar and wind energy production and away from fossil fuels, helping to create good-paying jobs and lowering energy prices for residents."
LaLota blames the Biden administration for failing to bolster the economy and has claimed the administration's overspending has led to high inflation. LaLota has said that he supports building "a wall, a fence or some barrier" along the southern border. Regarding abortion, LaLota supports banning abortions in the second and third trimester, with exceptions for rape, incest, or to "save the mother's life," but has said abortion is a state issue. He supports drilling on federal land, expediting permits to do so, reestablishing permits for the Keystone XL pipeline, and is against New York's anti-fracking legislation. LaLota has said that he will work to get federal funding for dredging and beach fortification on Long Island.
Environmental Bond Act of 2022:
On the back of the ballot, voters will decide whether to approve the Environmental Bond Act, a proposal that would allow New York to borrow $4.2 billion through a bond issuance for environment-related projects. These projects include $250 million for improving stormwater systems, $200 million for improving wastewater infrastructure, $500 million for zero-emission school buses, and $1.5 billion for renewable energy projects and climate mitigation efforts such as wetland protection. The state legislature approved the act earlier this year, sending it to voters as a ballot proposal. This is the first public referendum on an environmental bond act in New York in 26 years.