COVID-19 Mutations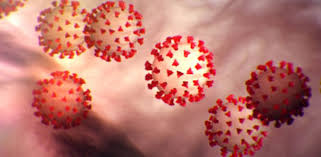 Amy Liu, Staff Writer
April 10, 2020
As the COVID-19 pandemic sparks a movement of scientists racing to unravel the details behind the virus, mutations have become an unlikely ally. While virus mutations are often associated with drastic and deadly changes, slight mutations in COVID-19 have played a surprisingly large role in helping scientists track the virus spread across the world.
Recent research on COVID-19's spread in New York has shown that the majority of cases have origins in Europe. Scientists from the Icahn School of Medicine at Mount Sinai and N.Y.U. Grossman School of Medicine sequenced and analyzed genomes from coronavirus samples of infected New Yorkers to discover specific details on the area's outbreak. Genome analysis allows researchers to observe viral mutations, which can be used to track how and where a specific strain spreads. 
The research on New York coronavirus cases also shows that COVID-19 began circulating in the area weeks before the first confirmed case, likely through silent transmission. While New York reported its first case in March, the research indicates that COVID-19 arrived in the area as early as mid-February. While screening at airports was in place at the time, border control agents primarily asked returning passengers about travel in China and Iran, leaving a gap in containment measures that could have allowed asymptomatic travelers from elsewhere to return without being advised to self-quarantine.
While the COVID-19 mutations are observable, scientists note that they're not a major cause for concern. Mutations can occur when the virus takes over a cell's machinery and replicates new viruses, a fast and hurried process that sometimes results in imperfect reproductions. They often don't bring out any change at all, and they don't immediately turn viruses into dangerous new strains. According to the New York Times, COVID-19 also has a relatively slow mutation rate, which can be beneficial for those working on a vaccine or cure.
However, the mutations are still important for researchers to observe. Identifying mutations can play a large role in tracking how COVID-19 moves, and comparisons of the variations of the coronavirus genome allow scientists to piece together a more detailed and complete profile of COVID-19, which can be used for further research on vaccines and cures.