Tokyo Olympics Postponed to 2021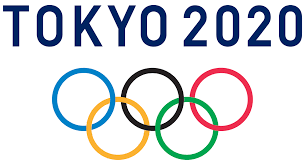 On March 24th, the International Olympics Committee officially announced that the 2020 Tokyo Olympic and Paralympic Games would be postponed to summer of 2021 due to coronavirus concerns. The decision follows a string of postponements and cancellations of national and international conferences and competitions. 
The move marks a new page in the history of the Olympics. While the modern Games have been canceled three times in their 124-year-history due to war, they have never been postponed. The decision comes after mounting pressure from both governments and individual athletes to reconsider the original plan of keeping the July 24th, 2020 start date of the Tokyo Summer Olympics.
While the postponement is a necessary measure in containing the global spread of coronavirus (over 200 countries participate in the international event, and over half a million overseas visitors were projected to attend the games in Tokyo, according to the New York Times), many athletes have raised concerns about the technicalities behind the decision, as well as the effects on its competitors. The mental and physical toll of training and qualifying for the Games, which occur once every four years, often significantly impacts athletes. As of March 18th, according to the IOC, a little over half of competitor places in the Olympics had been filled, leaving over forty percent of spots still open for qualification. 
While those who have already qualified for the 2020 Olympics will have their places held over until 2021, many Olympic-hopefuls have had training and qualification events canceled in the wave of athletics closures following the spread of the pandemic. The immense construction and organization of volunteers and details surrounding the major event also must be reconsidered due to the unique circumstances generated by the global COVID-19 pandemic.
While the specifics behind the reorganization of the Olympics remains unclear, the new dates have been released. The Olympic Games are set to begin on July 23 and conclude on August 8 of 2021, while the Paralympic Games will take place on August 24 through September 5, 2021.