EPA Makes Moves to Eliminate Methane Leak Regulations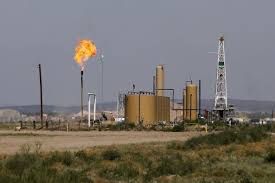 On August 29, the Trump administration made moves to revoke methane leak regulations on oil facilities, a decision many climate activists say goes against the government's obligation to regulate this damaging gas. The projected rollback is a result of President Trump's statement to remove "unnecessary and duplicative regulatory burdens from the oil and gas industry". Many of the larger oil companies joined the environmental activists in discouraging the removal of methane management, while the smaller enterprises were in support. 
Methane is the main component of natural gas, and is the second most prevalent greenhouse gas responsible for climate change. Although methane does not stay in the atmosphere for as long as carbon dioxide, it is 84 times more potent in the first two decades after its release, and is much more destructive in its initial stages after entering the atmosphere. According to the Environmental Protection Agency (EPA), the gas and oil industry is the number one source of methane emissions, and under Trump the EPA has proposed various rules to alleviate the regulations on methane leaks.
Methane levels have risen immensely worldwide, and the oil and gas industry is a huge part of the reason why. This recession has created an obvious divide between the large global oil and gas companies, and the smaller more local corporations. The smaller enterprises are losing money from the low oil and gas prices, and will be cutting down on expenses by not having to conduct the costly procedures and checks for natural gas emissions.
This rollback of methane regulations bring the number of environmental rules the Trump Administration has attempted to repeal at a whopping 84, with half of these pursuits undermining the achievements of previous administrations. This proposal is fixed to go through a 60 day public comment period, followed by a hearing held by the EPA in Texas. If this rollback becomes final, there would most likely be legal objections, and it may not be in effect before the 2020 election.