Hollywood's Bleeding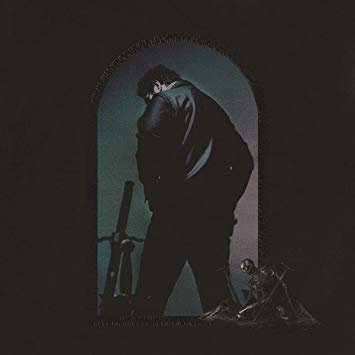 "Hollywood's bleeding, vampires feeding, darkness turns to dust…" Post Malone sings in the title song of his recently released album. Hollywood's Bleeding contains 17 songs by Malone and it has been getting overwhelming positive reviews.
Malone's new album continues to showcase his ability to combine musical genres such as rap, hip hop, pop and more. While most of the songs are pop, many songs feature other artists that either demonstrate other genres or that further change their respective genre.
First, the song "Die For Me" features singer Halsey and "Staring at the Sun" features SZA who are both well known female pop singers. Having those singers in those songs gave them a different feel and made each one even more unique.
However, "On The Road" and "Enemies" feature DaBaby and Lil Baby, respectively, giving each song rap like verses which Malone's songs are normally known for.
Also in the song "Take What You Want" there was a surprising feature of the rock singer Ozzy Osbourne. In addition, rapper Travis Scott was featured in the same song, resulting in a song that's a mostly pop and hip hop mix, but also has a slight rock feel, thanks to Osbourne . Especially since there is a close to one minute long guitar solo from Osbourne at the end of the song. Since both Osbourne and Scott are involved in completely different styles of music, "Take What You Want" is considered one of  Malone's most unique songs.
 In addition to the new songs, a few already well known songs were tossed into the mix since they are not any albums. Singles "Wow" and "Goodbyes" are both in the top five of all Post Malone songs according to Spotify and they are both now in this album.
On the other hand "Sunflower" from the top animated movie of the year Spider-Man: Into the Spider-Verse,  was also included in Malone's album although it is already part of its movie's album. Because it is part of a specific movie soundtrack it may not seem like it fits in too well but Malone's decided to add it anyways. Additionally, "Sunflower" also happens to be in Malone's top 5 on Spotify.
Lots more of his new songs are also on the charts. To be exact, 7 of the 17 songs in Posts' album are in the top 10 of the US charts on Spotify. "Circles" is at number 1, "Goodbyes" is at 3, "Saint Tropez", at 4, "Enemies" is at 6, "Take What You Want" is at 7, "Sunflower" is at 9 and "Hollywood's Bleeding" is at 10.
Some people don't care for  Malone's music but many do find this album to be his finest work. Will his album continue to increase in popularity?