Superbowl LIII Halftime Show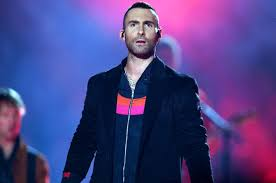 On February 3rd, the 53rd annual Super Bowl ended with a victory for the New England Patriots. While the action on the field has been always greatly anticipated, the halftime performance is also considered a climax of the night, which countless viewers gather around the television to watch.
This year's halftime show included performances by Maroon 5, featuring Adam Levine, as well as the well-known rappers Travis Scott and Big Boi. A featured clip from Spongebob Squarepants even made it on to the big screen. The clip of "Sweet Victory" was performed after over 1.2 million SpongeBob fans singed a Change.org petition in an attempt to recognize the creator of the show, Stephen Hillenburg, who died last year. Additionally, Adam Levine fans were on their feet as he dramatically took his shirt off during the performance.
While many intricate features went into this year's show, including drone-controlled lanterns and breathtaking lighting, there were mixed opinions regarding the performance. Although many viewers enjoyed the show, many opinions indicate that the 53rd annual event was uneventful and not entertaining. Viewers report that "not even a shirtless Adam Levine could save the show" and that Travis Scott and Big Boi were "a feeble attempt at a distraction" following Levine's monotonous performance. Many also agreed that the two famous rappers weren't given enough stage time, which was unexpected. While it is common for viewers to have negative responses to the Super Bowl halftime performance, this year in particular left majority a disappointed.