Ward Melville Science Olympiad at LISO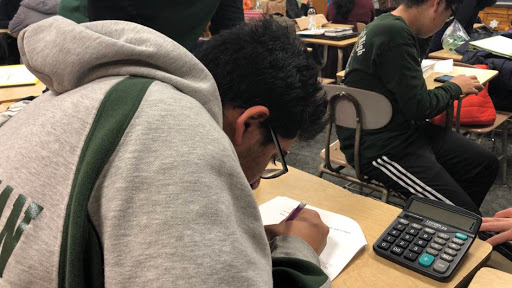 Last weekend, Ward Melville's award-winning Science Olympiad team competed in the Long Island Science Olympiad (LISO) tournament against teams from around the country in 23 challenging, STEM-oriented events.
The LISO tournament marks the beginning of the season for the team, as this is their first of three invitational tournaments that take place this season. Despite the early start, Ward Melville placed exceptionally at the tournament, earning second place out of fifty-seven teams.
This high placement didn't come without hard work. Science Olympiad teams were created back in late October, and the members have been studying hard even before the teams were formed. In the weeks leading up to the competition, the team members could be found in room 526 being assisted by Ms. Serigano, a Ward Melville Physics, INSTAR, and Astronomy teacher, as well as the distinguished Ward Melville Science Olympiad Coach, as they crammed in their last-minute notes and prepared for the tournament with their partners.
After the event, the members were both relieved and excited at the completion of the LISO competition. "LISO was a fun welcome back to tournaments since it's been over half a year since I've last competed," Cherrie Lan, a member of the Science Olympiad Green Team commented. Another member from the Ward Melville Science Olympiad Gold team, Gabe Atwa, stated, "LISO was truly a great experience all in all. I had a lot of fun bonding with my teammates and studying for events I'm passionate about. However, I'd be lying if I said I wasn't relieved it was over! I'm so proud of my team for achieving second place!"
The team plans on attending the MIT tournament this January, where they will compete against nationally-ranked teams in high-level events run at a national level.