Khalid's New EP Release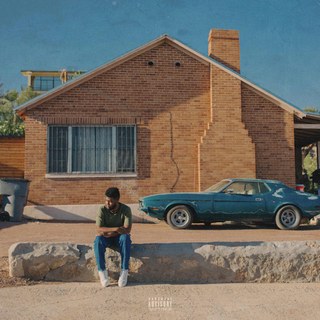 On Friday, October 19, up and coming R&B artist, Khalid released a short, but sweet EP named Suncity which is his second EP after his debut album, American Teen.
The newest EP released by Khalid tackles his love for his home city, El Paso (the 915), and focuses on the kinds of experiences that he obtained from the city that he loves. The short intro track for his EP is named, "9.13", for the day when he received the key to El Paso, delivering a flowing rhythm that is encompassed throughout the rest of the EP.
Instruments such as the electric violin were involved in "Vertigo" that gives some of the same vibes that were given from his hit, "Location".
In "Saturday Nights", Khalid sings about the experiences of hopelessness with family issues, and how love can overcome all problems, with lyrics such as, "And all the things that I know / That your parents don't / They don't care like I do."
On "Motion", there was a mix of Indie Rock with R&B to form a correlation to the former rapper, xxxTentacion. The outro of the song consisted of highly autotuned snippets of other songs on the EP, such as "Better".
And of course, the highlight piece of the album, "Suncity" allowed for a new genre for Khalid to participate with a mix of R&B and Latino music, as Empress Of collaborated with him on this song. They sing in both languages about El Paso, and the 'Ciudad de Sol', showing how much El Paso really means in their heart.
To end the EP, "Salem's Interlude" consists of many headlines about the upcoming artist
including some of his most successful moments throughout the last year.
Last year, Khalid gained a large following after dropping his album American Teen, relating to teenagers across the world. His debut album allowed him to continue his creative journey to become more prominent in the world of R&B. For this album, it is clear that his heart is still in El Paso.