2018 Oscar Nominations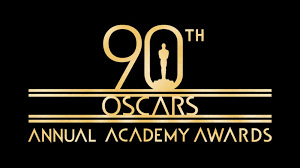 The nominations for the 90th Academy Awards, commonly known as the Oscars, were announced on January 23rd, 2018. Considering the exciting year of groundbreaking movies to look back on, the choices were surely difficult to make. The nominations themselves were broadcast live on The Academy's website, so keeping up with all the announcements was a straightforward process. The nominees in 24 different categories are usually announced in the second-to-last week of January, with a final ceremony in late February. However, due to the 2018 Olympics taking place in February this year as well, the ceremony has been moved back a week to March 4th, 2018. As there has been a plethora of notable films from this past year, the ceremony is sure to be an entertaining show. Comedian Jimmy Kimmel will host the final show for the second consecutive year, and there are many categories that films can win in. More importantly, the nominations themselves provided ample talking points. 
"The Shape of Water" took the lead with 13 nominations. Directed by masterful storyteller Guillermo del Toro and featuring spectacular performances by Sally Hawkins, Octavia Spencer, and Richard Jenkins, the plot follows a mute janitor (played by Hawkins) who falls in love with a sea creature in a secret government facility. Several other movies also made a big splash, including "Dunkirk", which received eight nominations, and "Three Billboards Outside Ebbing, Missouri", which was nominated for seven categories.
Following the backlash against the lack of diversity in prior years, as well as the recent movement against sexual harassment in the entertainment industry, this year's Oscar nominations are slightly more diverse, and some renowned names have been omitted. In particular, "Get Out", a thriller directed by Jordan Peele and featuring commentary about racism and cultural appropriation, received multiple nominations. A more diverse cast of nominees includes prominent actors and actresses such as Denzel Washington, Octavia Spencer, Mary J. Blige and Daniel Kaluuya. Octavia Spencer even earned three nominations, becoming the second black woman to do so, after Viola Davis did the same last year. Guillermo del Toro is the 5th Latin American director to be nominated, and Greta Gerwig became the fifth woman to be nominated for the honor of Best Director for "Ladybird". Additionally, the #MeToo and #TimesUp movements seem to have contributed to the disappearance of some familiar but recently disgraced figures, such as Harvey Weinstein and Woody Allen. For example, the replacement of Kevin Spacey by Christopher Plummer in "All the Money in the World" reflects the significance of the concerns raised against some extremely powerful figures in the entertainment industry.
The 2018 Oscar nominations have set the scene for a riveting event this March, and it will be a tight race to determine who wins in each of the categories. Will you tune in and watch?