Favorite Tracks of 2017 So Far
Lawrence Lan, Music Columnist. This article is part of an ongoing music segment written by yours truly.
June 12, 2017
School's officially over. We decided to release a list of the best songs from this year so far since many of you are unwinding from a stressful year. Don't worry if you missed out on some previous music releases- we got you covered.
We kept multiple tracks from the same artist from getting a place on this list.
Without further ado, here are the best tracks for (roughly) the first half of 2017.
Honorable Mentions:
Sampha – Blood on Me
With the most eclectic and active production in Sampha's heartbreaking debut, Sampha wails over cluttering percussion and meticulous production fills to provide for a tense and emotional song.
Lil Uzi Vert – XO Tour Llif3
Featuring a great psychedelic trap beat from TM88, Uzi finally develops a polished song that showcases his eccentricities just as well as his past efforts.
Vince Staples – BagBak
With a change of pace from the young and talented Long Beach MC, Vince Staples brings a very energetic and catchy song teasing towards his upcoming album, Big Fish Theory. Vince brings a lot of character and personality over a bouncy synth-filled banger beat.
10. Arca – Anoche
The second track from Arca's great self-titled album shows Arca incorporating vocals into his sonic palette. Instead of feeling outerworldly and overwhelming, like Arca's previous works, this song instead feels more human than ever.
*Warning – NSFW video
9. Migos – T-Shirt
This track from the hard-working Atlanta trio comes from their well-received second album, Culture. Takeoff finds his rapping niche and Quavo does his thing over a spacey and smooth trap beat.
8. Lorde – Liability
Lorde's highly anticipated sophomore album includes this simple but beautiful piano ballad. It's an essential signer-songwriter piece for the first half of 2017.
7. Joey Badass – For My People
The second track from Joey Badass' second album is a soulful testament to black life in white America. Joey's progression from his past retro boom-bap hip-hop projects further proved his versatility and talent as an MC, and this song and others showed that skillfulness marvelously.
6. Wiley – Bring Them All / Holy Grime ft. Devlin
A front contender for the banger of the year, Wiley and his mate, Devlin, ride a huge grime beat with extremely fast flows and energetic deliveries. This, along with other UK hip hop artists crossing over, could mark the well-deserved rise in popularity of grime.
5. Frank Ocean – Biking (Solo Version)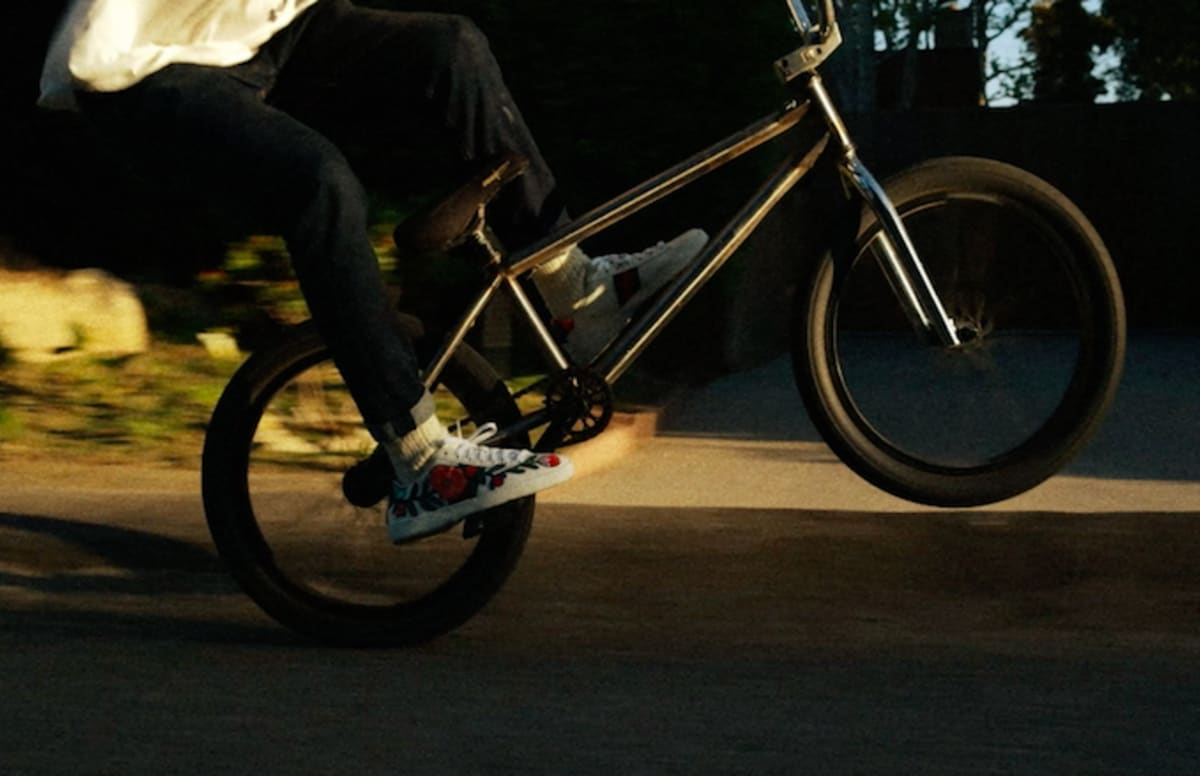 Although Frank came out with two other great tracks, Chanel and Lens, the solo version of Biking is the best follow-up to his amazing 2016 album, Blonde. Frank's lyrics about biking as a metaphor for life are very poetic while the instrumental and Frank's voice commands imagery and mood instantaneously.
4. Kendrick Lamar – DNA
Kendrick has been smashing the charts and critic's hearts this year. DNA serves as just how versatile of an artist Kendrick can be- he rides a Mike Will Made It beat that switches in the middle to turn the track into an absolute animal of a hip-hop anthem.
3. Poppy – Computer Boy
Probably the weirdest song to appear on this list, but also one of the most fun and unique tracks to come out in a long time. Poppy's internet persona is fully realized in this bombastic pop tune.
2. Brockhampton – Gold
Leading to the supergroup's debut album that released very recently, Brockhampton, a self-described "all-American boy band," is turning up to be one of the best and most talented acts of this year. The hook is infectious, the instrumental is spacey and groovy, and seven memebers of the group deliver a lot on this smooth Cali-cruising hip-hop banger.
1. Perfume Genius – Slip Away
Jaw-droppingly epic. Mike Hadreas' development not only as a songwriter but as a sonic wizard is more apparent than ever in this explosive but astonishingly gorgeous track.