What Happened in Sweden?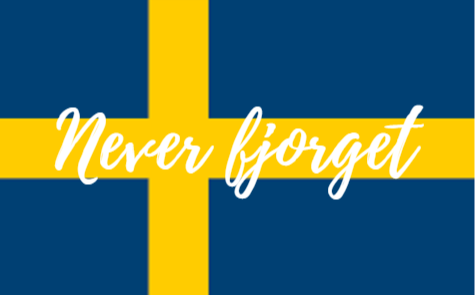 The incident of Sweden was a tremendous devastation, truly as tragic as other non-existent incidents, including the terrible Bowling Green massacre and whatever happened in Atlanta. Headlines in the media have lingered away from "alternate facts", and have been rather exciting after news of the incident, all with a blunt declaration: Nothing happened in Sweden.
Yet last Saturday, in attempts to justify his efforts for new restrictions on immigration, President Trump created a false alarm after listing countries that had been prone to terror threats, one of them apparently Sweden. "You look at what's happening in Germany, you look at what's happening last night in Sweden," Trump said at a Florida rally near the Orlando-Melbourne International Airport. "Sweden. Who would believe this? Swedenーthey took in large numbers. They're having problems like they never thought possible."
Trump's statements were referring to some of the terrorist attacks in Europe in the past two years, including what had happened in Brussels and Paris. His statement on Saturday, in particular, referred to a report from Tucker Carlson on Fox News; Trump wrote on his Twitter: "My statement as to what's happening in Sweden was in reference to a story that was broadcast on @FoxNews concerning immigrants & Sweden."
Deputy White House Press Secretary Sarah Sanders explained that Trump was "talking about rising crime and recent incidents in general, and not referring to a specific incident." What Trump claimed to have seen on Fox News had reported a link between the increase of crime among immigrants and refugees, and although Sweden has been known to take in refugees to their country, an article from Reuters reports that "Sweden's crime rate has fallen since 2005…"
Nevertheless, Trump was perhaps unclear when he spoke to the rally. Mentioning the supposed terror attack shocked the world, including former Swedish Prime Minister Carl Bildt, who wrote on Twitter: "Sweden? Terror attack? What has he been smoking? Questions abound."
However, it should be noted what terror attacks are considered in Trump's mind. His anti-Islamic statements, along with his failed Muslim ban have made it evident that his administration believes in a correlation between Islam and terrorism. That being noted, there was a terrorist attack in Sweden, but not the one Trump alluded to.
Last month, on January 5th, in Gothenburg, neo-Nazis bombed a refugee center. Three suspects were arrested, and they happened to be current or past members of the Nordic Resistance Movement, a neo-Nazi group located in Sweden, Norway, Finland, and Denmark. After Trump's victory, the group made the biggest march ever in Sweden to celebrate. Now with Trump's statements, riots targeting immigrant communities have occurred in Sweden.
Yet Trump's claim of a terror attack "last night in Sweden" has received quite a good laugh from the media. Television host Stephen Colbert mocked the president's mistake on his show and displayed a tribute to Sweden, exclaiming, "[…] just because this attack didn't happen, doesn't mean we don't stand in solidarity with all the people who did not suffer." He then showed clips paying homage to many familiar entities of Sweden, including Ikea, Swedish meatballs, ABBA, and Swedish fish gummies.
Until more fake news, we pray for Sweden, as well as the victims of the Bowling Green massacre, and whoever got lost in Atlanta.