2017 Golden Globe Nominations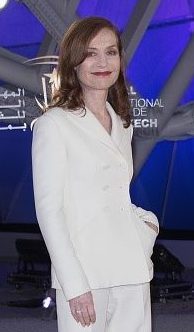 On December 12, 2016, the nominations for the 74th Golden Globe Awards were released. The musical La La Land came in big with seven nominations. Closely following were Moonlight and Manchester by the Sea, with six and five nominations, respectively. The Golden Globe ceremony is set to take place on January 8, 2017 at the Beverly Hilton in California.
La La Land is a romantic comedy musical about an aspiring actress pursuing her dreams in Los Angeles. This lighthearted story warmed the hearts of its viewers; the film received an 8.9/10 IMDb (Internet Movie Database) rating. It narrowly triumphs Moonlight's rating of 8.7/10; Moonlight, a drama, explores a young man's struggle to find himself during the Miami "War on Drugs" era. Manchester by the Sea is a story of a lonely man who's life drastically altered with the tragic death of his brother and received a rating of 8.5/10. All three films received nominations for best director, writer, actor, and picture.
The nominations were announced by Don Cheadle, Laura Dern, and Anna Kendrick. A three-time golden globe winner, Laura Dern was named Miss Golden Globe in 1982. Don Cheadle has won two Golden Globes, his most recent win for his role in Showtime's House of Lies. Lastly, Anna Kendrick was nominated for the Golden Globe Awards in 2010 for her role in the film Up in the Air.
The recipients of the Golden Globe Awards are determined by a vote within the Hollywood Foreign Press Association (HFPA). Founded in 1943, the HFPA consists of ninety-three members from approximately fifty-five countries. As a non-profit group, the HFPA conducts the annual Golden Globe Awards ceremony to recognize notable cinema and television achievements within the entertainment industry.
There are over 100 nominees contending for a prestigious Golden Globe Award. Only twenty-five awards will be given. Who will be the lucky winners? Find out January 8th!