Halloween Movies You Should Definitely Binge-Watch Before November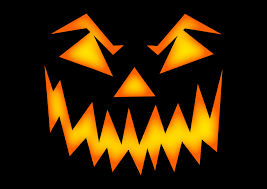 Halloween is a favorite time of year for many people. As the leaves change colors and the days get shorter, many of us are more inclined to stay inside under the warmth of our blankets than be outside in the cold. Here are just a few classic Halloween movies that are sure to get you in the Halloween spirit. A cup of hot chocolate and some pumpkin pie, while optional, is recommended.
Casper – A paranormal expert and his daughter stay in what seems to be an abandoned house, until they realize it is populated by 3 troublesome ghosts and 1 friendly ghost. This lighthearted Halloween movie is definitely one you'll want to watch alongside your friends or family.
Monster House – Follow the journey of 3 teens who find out that their neighbor's house is actually a living monster. This animated movie released in 2006 will be a fun film for the whole family.
The Nightmare Before Christmas – An animated Disney movie where the King of Halloween Town, Jack Skellington, discovers Christmas Town but doesn't seem to understand it. This movie is certainly a wonderful transition into both the Halloween and winter holiday spirit.
Halloweentown – After discovering that she is a witch, Marnie Piper, with the assistance of her grandmother Aggie Cromwell, must help save a town of supernatural creatures. After watching the first movie in the series, you will not want to stop until you have watched all 4 of them.
Hocus Pocus – When three witches are resurrected from the dead after 300 years in Salem, Massachusetts, it is the job of two teenagers, one little girl, and an immortal cat to put an end to their terror. Produced by Disney, this film is a little spooky, but a lot of fun.
The Addams Family – Con artists aim to swindle a peculiar family by using an accomplice who claims to be their long-lost uncle. This is another film that will leave you laughing and possibly even rethinking how crazy your own family really is.
Beetlejuice – In order to rid their home of obnoxious new owners, a recently deceased couple must call upon the assistance of a "bio-exorcist." Released in 1988, this movie manages to be both creepy and hilarious.
A Nightmare on Elm Street – Many people are being murdered by a serial killer who kills people in their dreams. Those who survived must figure out why they were attacked, and must do so before they go back to sleep. It'll definitely be hard to fall asleep after watching this one.
Poltergeist – The original movie, released in 1982, follows the story a family whose home is haunted by a multitude of ghosts. A more recent release of the movie in 2015 captures a similar plot line, where the family must work to save their daughter who was taken captive by one of the spirits. Watch at your own risk.
Psycho – Disclaimer: this movie is rated R, but is truly a horror and a mystery tied into one. When a secretary pilfers $40,000 and goes on the run, she finds herself checking into Bates Motel, run by a young man named Norman who seems completely under control of his mother. Only watch this movie if you know you can handle the thrill and the suspense!