Ten Thrilling Movies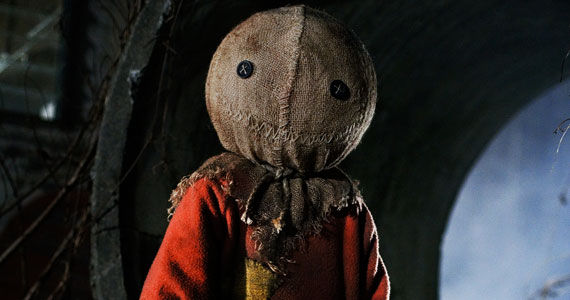 Just because the Halloween season is over, it doesn't mean all the spooky spirit has to be swept away by Thanksgiving turkeys and cheesy holiday commercials.
Below is a list of 10 thrilling movies you'll be DYING to watch after reading their HAUNTING descriptions. These select films can transform any ordinary evening at home into a nail biting, edge-of-the-seat night of HORROR!
*No Spoilers!*
House at the End of the Street: Teenager, Elissa Cassidy, and her newly divorced mother, Sarah Cassidy, move into a spacious home in a gloomy town. She befriends her neighbor, Ryan, and discovers secrets about the murders that took place in his house years before.
Sixth Sense:  Child psychologist, Michael Crowe receives a visit from a wild old patient, that further changes the way he goes about his job. After that experience, he takes on the task of helping a boy who shows similar distinctive symptoms as his old patient. Crowe is determined to save the new boy from the life his old patient ended up with.
Devil: 5 strangers become trapped in an elevator between the floors of a Philadelphia high rise building. After becoming quickly annoyed by each other, the lights turn off and life or death complications arise within the elevator. The buildings crew and hired rescuers desperately attempt to get control of the elevator car. One of the security guards of the building believes event is the work of the devil.
Orphan: In hopes to cope with their crumbling marriage and the death of their unborn child, Kate and John Coleman decide to adopt a young Russian girl, Esther. While they fall head over heals for Esther, their other two children have mixed feelings. Throughout the movie Esther shows her true colors and leads the family to dig up her mysterious past.
Possession: Clyde, a divorced father of two girls, Hannah and Emmy, only can see his daughters on weekends. One day, Clyde and the girls stop at a yard sale and Emmy buys an antique box at a yard sale. Little does she know, an ancient secret lies within that box and her family must come together to stop it.
Se7en: Two homicide detectives search for a twisted serial killer who picks his victims based off the seven deadly sins. Newly hired detective, David Mills, partners up with veteran Detective William Somerset. They carefully follow the killers every step, and study all the gruesome murder scenes in hope to get ahead of him and put an end to it all.
Would You Rather: Iris, willing to do anything to save her sick brother, is offered the opportunity to compete in a game held by a wealthy man, the reward being money needed for her brothers treatment. To her surprise, the game is a deadly version of "Would You Rather," competing with seven other money hungry people.
Nine Dead: Nine strangers are locked in a room by a crazy masked man threatening their lives. The nine people are linked by something that they are unaware of, and until they figure out just what it is to save their lives, the captivator will kill one of them every ten minutes.
Halloween (2007): This remake of the original 1978 version puts its own angle on the story of Mike Myers. At the age of ten, Myers was admitted into a mental hospital for multiple killings. He escapes and sets out to find his grown baby sister after 17 years, destroying anyone and anything in his path.
Trick 'r Treat: Following the stories of four different groups of people on Halloween night including a high school principal, a woman who hates Halloween and her enthusiastic husband, a college student and her friends, and teens who played a mean trick that gets back to them.
My last word of advice is to watch these movies with caution, as they scare easily!