A Guide to the 2022 Midterm Elections – New York State Senate and Assembly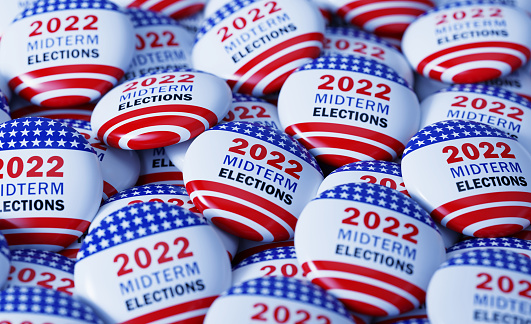 State Senate
After a prolonged redistricting battle, the new state Senate district lines were drawn by a court-appointed special master. In the new map, most of Three Village is in Senate District 1, but a small section of Stony Brook near the AMC Loews Movie Theater has been cut off into State Senate District 3.
In District 1, the Republican incumbent Anthony Palumbo will be facing off against Democratic challenger Skyler Johnson. Palumbo served in the State Assembly from 2013 to 2020 and has served in the State Senate since 2021. He has a strong environmental record, focusing on Long Island's water quality and helping to kick-start a kelp industry on the East End. He has also promoted affordable housing initiatives on Long Island and has helped to secure funding for the North and South Fork Mental Health Initiative. Palumbo opposes late-term abortions, but he voted in support of an amendment to codify Roe v. Wade's protections into New York's Constitution. Palumbo voted in support of the state's expanded red-flag law, though he voted against banning domestic abusers from having firearms and against requiring a license for semi-automatic weapons. He is also a firm opponent to bail reform. Johnson sits on the board of Temple Beth Emeth and works for the nonprofit New Hour LI, which helps formerly incarcerated women and their families reenter society. He has prioritized reproductive rights, climate change infrastructure, education, and healthcare during his campaigning. Johnson wants to reform industrial development agencies, which give tax breaks to companies to create or retain jobs, to make sure the tax breaks are going to small businesses, not large corporations. He has said building more affordable housing on Long Island is one of his major priorities. 
In District 3, Republican Dean Murray is running against Democrat Farzeen Bham after the Republican incumbent Alexis Weik vacated the seat to run in the 8th Senate District. Murray served as the assembly member for the 3rd Assembly District from 2010-2012 and from 2015-2018. He is a proponent of increased school funding, including more funding for career training. Murray is against New York's bail reform, opposes congestion pricing in Manhattan, and supports the Environmental Bond Act on the ballot this year as well as other local environmental projects. He supports "parents making the decision" on vaccines for their children. Bham is the secretary of the Turkish American Religious Foundation, and is an active Stony Brook University student. Bham is in favor of more state funding for schools in order to "reduce the burden on our property owners." He supports the Environmental Bond Act, notes that reversing bail reforms won't solve crime issues, and is supportive of creating a coastal commission for regional preparation on climate change.
State Assembly
The original redrawing of State Assembly district lines was thrown out after an appeals court found the map to be unconstitutional, but a judge allowed the lines to be used for the 2022 elections while the Independent Redistricting Commission works on a new map for 2024. Our school district has been split between Assembly Districts 4 and 5, with a similar divide to that of the State Senate districts.
In District 4, Republican Edward Flood is challenging Democrat incumbent Steve Englebright. Englebright served as a Suffolk County legislator before running for State Assembly, where he has served since 1992. He is the chair of the Assembly's Committee on Environmental Conservation, and has focused on promoting clean air and water. Flood is a practicing attorney in Port Jefferson focusing on prosecuting environmental crimes. Both candidates support the electrification of the Port Jefferson Branch line of the LIRR, something Englebright has actively worked on during his tenure. On the issue of declining school enrollment, Englebright advocates for reducing school costs wherever possible, such as putting solar panels on school roofs, while Flood is focused on reducing the cost of living. To make Long Island a more affordable place to live, both candidates support expanding affordable housing options. Englebright focuses on the state creating new jobs so people can afford to stay, while Flood wants the state to lower taxes. On the issue of the environment, Englebright firmly supports the preservation of open spaces and supports the Environmental Bond Act in order to stabilize the coastline. Flood has stated that he also supports the Environmental Bond Act.
In District 5, Republican incumbent Douglas M. Smith is running against Democrat James M. Anthony. Smith has served in the State Assembly since 2018 and is seeking a third full term. He has focused on expanding sewage infrastructure in order to clean Lake Ronkonkoma's waters and help downtowns grow, has pledged to accelerate a plan to design safety measures along Route 25A, and wants to continue the pandemic-era free lunch program for every student. During the COVID-19 pandemic, he helped thousands of constituents with unemployment claims and has worked on ways to make energy more affordable and reliable on Long Island. Anthony works for the Suffolk County Board of Elections and is a member of the Suffolk County Democratic Committee. He is not actively campaigning.