Biden Announces Student Loan Forgiveness Application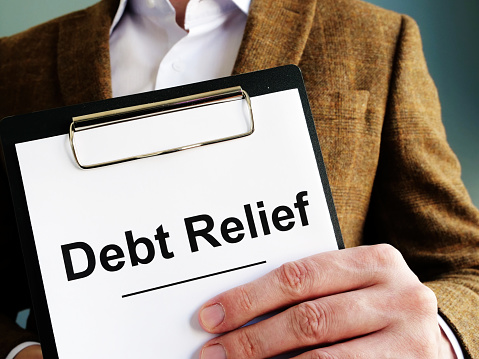 Emma Li, Staff Writer
November 7, 2022
On Monday, October 17, President Joe Biden announced the official launch of the application for his student loan relief program. Among those with federally held student loans, individuals who make less than $125,000 per year will have $10,000 canceled in student loan debt, while those with a Pell Grant—typically granted to undergraduate students displaying "exceptional financial need"—will have $20,000 of their debt canceled. Since the beta version of the website was published three days prior, eight million Americans had already filled out applications, and the Biden administration estimates that as many as forty-three million people will be eligible for the relief program.
The application, available at https://studentaid.gov/ in both English and Spanish, asks for applicants' name, date of birth, phone number, email address, and Social Security number. The process is designed to be fast and simple, according to President Biden, who said that the form "takes less than five minutes. And if you have any questions, you follow up — we will be able to follow up with you." 
Individuals seeking debt relief do not need a FSA ID, a username and password typically used to log in to Federal Student Aid websites, to fill out the application, and instead of uploading documents such as tax records as proof of their income, they are asked to simply check a box as verification. After the form is submitted and approved, borrowers can expect to receive debt relief within weeks. The application is expected to close on December 31, 2023.
Since its launch, the relief program has already faced legal challenges. After President Biden first announced his intention of using executive action to forgive student loan debt in August, lawsuits were soon filed by Republican officials from six states—Nebraska, Missouri, Arkansas, Iowa, Kansas and South Carolina. On Thursday, October 20, a federal judge in Missouri dismissed the challenge, and Supreme Court Justice Amy Coney Barrett declined a Wisconsin conservative group's request to halt the policy. Despite these victories, the legal battles surrounding the policy are far from over. As stated by President Biden, "Republican members of Congress and Republican governors are trying to do everything they can to deny this relief."