News from the Ivy League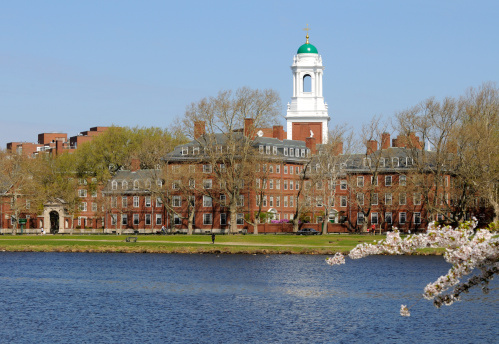 Princeton Offers Free Tuition to Households Making Less Than 100k
In September of 2022, Princeton University restructured their financial aid program so that tuition will be free for all families making under one hundred thousand dollars per year. The school will also provide additional aid for families making under three hundred thousand and for families who have multiple children in college. 
Princeton officials announced that the program will be implemented beginning the 2023 fall semester. The students in the program will also receive $4,050 that can be used to purchase textbooks. In addition, they will not have to pay the $3050 student contribution, which was previously required for all families making over sixty-five thousand dollars a year. The university hopes this will allow more students to pursue extracurricular activities.
The changes to the financial aid program will help more than 1,500 students, which is about 25% of the student body. 
Princeton's financial aid program follows the announcement from President Biden in August – which planned to cancel $20,000 of federal student loan debt for eligible families. 
Princeton officials explained that the plan was created to help encourage a more diversified student body for the school. "The changes to our already generous financial aid policies will be an important part of the work that the Office of Admission does to recruit students from various socioeconomic backgrounds, showing them that a Princeton education is an affordable education," said Karen Richardson, Dean of Admissions and Financial Aid.
Harvard Investigates Ties to Slavery
Harvard, the nation's oldest and wealthiest college, is the latest among a growing number of universities in the United States trying make amends for their involvement with slavery. Recently, the university released a report acknowledging their ties to the American slave trade, which included faculty and staff owning slaves.
 In 2019, Harvard President Lawrence Bacow formed a committee with representatives from schools across the campus in attempt to uncover Harvard's ties to slavery. The committee found that Harvard faculty and staff enslaved seventy people between 1636, the year the school was founded, and 1783, when slavery was banned in Massachusetts. Many of the enslaved were responsible for taking care of Harvard's students and staff. 
President Bacow vowed to spend 100 million dollars to study Harvard's ties to slavery. In his announcement, he stated that the university planned to identify the descendants of enslaved people on the Harvard campus. Once identified, the descendants would be supported.
Harvard also outlined their next steps to try and atone for their involvement in the slave trade. They promised to provide monetary reparations for African-American students who are descendants of enslaved people in the U.S. The university also said, "We further recommend that, in recognition of this lineage, the university engages with these descendants through dialogue, programming, information sharing, relationship building, and educational support." The recommendations will be evaluated through annual reports, Harvard said.
Columbia University Falsified Data Reports
In February of 2022, Columbia mathematics Professor Michael Thaddeus released a report claiming that the university had sent inaccurate statistics to US News & World. Though officials originally denied Thaddeus' claim, the university recently admitted to falsifying data. 
In the fall of 2021, Columbia University placed second in the US News & World college rankings, a sharp increase from previous years. However, Thaddeus reported that the university had falsified the data to improve its ranking. The false data portrayed Columbia as the highest ranked Ivy League institution.
In his report, Thaddeus focused on Columbia's unusually large and quick increase in ranking. He addressed the reported average class size, money spent on instruction, and the professor education levels. Thaddeus also acknowledged that universities can significantly improve their ranking, citing Columbia's jump from eighteenth to eighth between 1988 and 1989. However, the university's annual increase in ranking since 1989 is unusual, as no other school's rank has changed so dramatically since the creation of the list in 1988. 
Columbia attested that 82.5% of its undergraduate classes contained twenty or less students. This was one of the key reasons Columbia ranked second, as they were only beaten in this specific ranking by four much smaller schools. Thaddeus proceeded to address public records on class sizes at Columbia. In addition, he discussed his own experience of teaching at the university for twenty four years. He explained that, in reality, only 57-65% of the classes had twenty or less students. 
Columbia also reported an annual budget of 3.1 billion dollars on instruction. However, upon investigation, the university only spent two billion. The remaining 1.1 billion came from the annual cost of patient care. Columbia added the 1.1 billion to their report, justifying this with claims that students can learn while at the hospital, and therefore the money should count as instructional spending. 
Finally, Thaddeus addressed the education levels of the professors. Columbia officials claimed that every professor at the university had a terminal degree, the highest degree that someone can earn in their field of interest. Typically it is a doctoral or graduate degree. Thaddeus explained that, when looking on the Columbia College Bulletin, one could instantly find sixty-nine professors who did not have these degrees. Columbia said that, while a terminal degree is the highest degree in a particular field, it can vary per subject. 
For months, Columbia denied these allegations before finally admitting to them on September 9, three days before the US News college rankings were released.
US News rankings are highly controversial; however, they are of interest to many national and international students and parents, as they factor the rankings into their decision of where to apply. 
Ivy League schools are known worldwide for their high level academics and prestige. Thousands of students apply every year, hoping to be accepted into the world-renowned schools. When Columbia sent in its falsified data, it became the highest ranked of these schools. 
In addition to his report on the falsified data, Thaddeus addressed the lack of credibility of the US News rankings. He also criticized the Columbia administration, stating that it has expanded enough that the administrators outnumber the professors. Thaddeus claimed that the administration has become more secretive and autocratic. 
Columbia declined to send information this year for the US News college rankings. US News proceeded to use the information that they could access as it was available to the public. The university was moved from second back to eighteenth after Thaddeus' report.