SNL First Episode: A Breakdown of Host Chris Rock's Controversial Monologue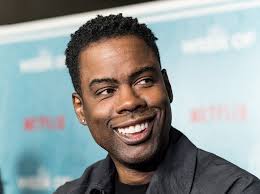 As autumn approaches, many look forward to fall activities like apple picking, pumpkin picking, and decorating. But, this year, what I looked forward to most was the premiere of Season 46 of the hit show Saturday Night Live. Episode 1 of Season 46 aired on October 3, and this episode was definitely an interesting one. Chris Rock, the host, talked about some controversial topics in his stand-up opening monologue. 
One issue Rock commented on was that the President had tested positive for COVID-19. Rock's mention of the topic was controversial, as the situation itself sparked country-wide controversy. However, Rock took it a step further, saying "President Trump is in the hospital from COVID, and I just wanna say, my heart goes out to COVID." Some people were offended by the statement and felt that the joke was rude and inappropriate, but others found it funny. 
Rock started off his monologue by talking about how COVID and quarantine are affecting relationships. Many people are "reassessing" their relationships, as well as breaking up, divorcing, and offering their partners ultimatums. The conversation then transitioned into his main point, that "we need to reassess our relationship with the government." Rock said that he believes the current form of government is not working, and that it needs to be reconstructed.
Rock has a good point, because while complete reconstruction might be time-consuming or simply out of the question in the eyes of many Americans, it is undeniable that our government has obvious flaws that need to be fixed. According to Rock, one of these flaws is that the rich make laws for poor people. Rock claims that this system is unfair and just another way for the rich to gain more control, further demonstrating that the way in which we are governed needs to be questioned and reassessed. 
Chris Rock's monologue can be viewed in full on Youtube at https://m.youtube.com/watch?v=r2fFJvh0pp8