Chanel Miller: Know My Name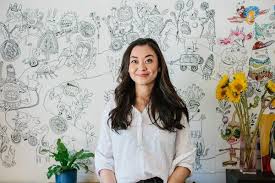 "You don't know me, but you've been inside me, and that's why we're here today."
So begins the  victim impact statement read in court in 2016 by the woman whose story caused a national outcry over rape culture in America, when her statement went viral on Buzzfeed News. Identified throughout the trial and since then as Emily Doe, she is now reclaiming her story and coming out with her name— Chanel Miller— for the first time ever in a 60 Minutes interview, as well as a personal memoir.
In January 2015, Brock Turner, a Stanford freshman and successful swimmer, raped Miller. After passing bikers saw what was going on and tried to confront Turner, he fled the scene, leaving  Miller's unconscious body behind a dumpster.
In the proceeding trial, Turner was charged with rape and assault, but after learning that Miller had no memory of the rape, his defense flipped the narrative, and blamed Miller, claiming it was consensual.
Miller's victim impact statement detailed her experiences before and after the rape, and what the trial was like for her. She detailed how much the experience had transformed her life, and how she still hasn't healed. Miller argued that Turner's defense was brutal and antagonistic towards her, challenging her intelligence, character and reliability, with no regard for the trauma she endured.
Ultimately, Turner was sentenced to a lifetime on the national sex offender registry, and six months in jail, of which he served three. The maximum sentence for his charges was fourteen years. His sentence became very controversial, as many accused the judge of being too lenient due to Turner's high socioeconomic status and his promising future as an Olympic swimmer.
The controversy following this case led to the recall of the judge on the case, progressive changes in California law and the legal definition of rape and a global conversation about sexual assault and rape culture.
Miller, no longer anonymous, will open up about her experiences in an exclusive interview with 60 Minutes on September 22nd, and in her upcoming memoir, Know My Name, which is set to release September 24th.