Climate Change in the 2020 Election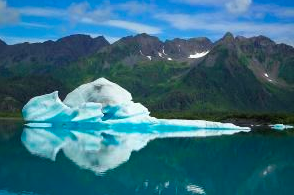 The democratic field for the 2020 presidential nomination is swarming with qualified candidates. As more begin to announce their campaigns, constituents become more and more interested in their stances on certain pressing topics. So far, every Democratic presidential candidate has emphasized their commitment to preventing climate change — making the 2020 election much different from four years ago, when climate change was barely discussed.
Jay Islee's stance on climate change stands out from many others. The Washington State Governor and a veteran Congress-member announced his campaign on March 1st, on a platform of environmental protection and solving climate change. He believes that eliminating climate change will help increase growth in the economy and help create more jobs for citizens as well. He plans on having the United States convert to 100% clean energy and eliminate greenhouse gas pollution. He advocates for removing aid to the fossil fuel industry as well, and is in support of the Green New Deal. Islee declared himself the "only candidate who will make defeating climate change our nation's No. 1 priority."
Other candidates, such as Sen. Cory Booker,  Kirsten Gillibrand, Kamala Harris, Amy Klobuchar, Bernie Sanders and Elizabeth Warren have all mentioned that climate change is one of their top campaign issues. They have all expressed their support for the New Green Deal as well, each on a different level.
Although many candidates are yet to announce their platform, climate change is an issue that will be extremely important. A combination of President Donald Trump ignoring the problems and extreme weather has called attention to this issue, and will make it a vocal point in the 2020 election.