Flooding In Italy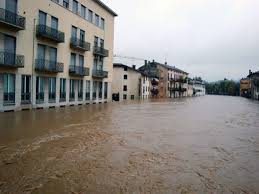 During the past week, Italy has been ravaged by severe storms. Severe flooding and wind have caused the deaths of at least 29, as well as over 1.14 billion dollars in damages. 
There are also tens of thousands of homes without power and waiting for aid.
Many blame the death toll on the governments late response to issue a warning for places affected by the storm, such as a family eating dinner in Sicily who drowned inside their home due to a river that burst over its banks. Cities in Northern Italy saw significant flooding such as the famed Venice. Water levels swelled up to five feet in the cities streets at the height of the storms. 
Many historical sites experienced damages. Included is St. Marks Basilica. According to Carlo Alberto Tesserin, the head of the board responsible for St. Marks Basilica, said "In a single day, the Basilica aged 20 years . Shops used pumps and pails to keep their shops clear of the water as the grand canal overflowed into the streets of Venice.
An estimated 1.14 billion dollars is approximated by the Italian government in damages due to the storms. As wells as millions of trees,  "plucked like toothpicks" according to Roberto Ciambetti, President of the Veneto regional council.
In Venice, the Moses project is underway, which would install innovative flood barriers to prevent further flooding. However, high costs have slowed this project. Work began in 2003, and yet, the project is only 92-93% completed. A spokesmen for the mayoral office in Venice called for the project to be completed.