Girls Varsity Tennis Champions Proceed to States
This upcoming weekend, three extremely talented Varsity Girls Tennis athletes, Anna Ma, Denise Lai, and Jade Eggleston, will compete in a prestigious state-wide competition.
These tennis players may just be some of the best teen players in New York State, but everyone has to start somewhere. "I started when I was eight through a tennis club. There, I started playing more tournaments and eventually someone recommended Syosset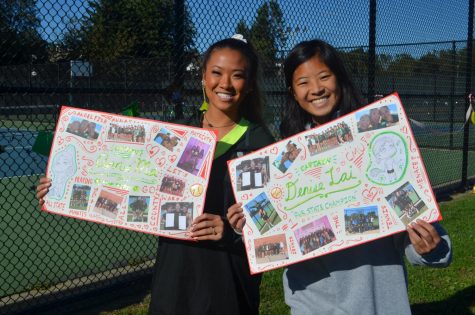 to me, which is an hour away, but I play there now." Denise said. Syosset might be an hour away, but that drive may seem quite short compared to tennis in another state. Anna explained, "I started when I was about seven, and I played at an academy in Nevada. I did really well there, and when I came to New York, I just kept going."
Not only did these amazing girls play from the time they were old enough to swing a racquet, but they plan to continue on in the future. In response to the loaded question, "Do you plan to play tennis in college?", Denise and Anna responded a with a definite yes. While Anna's future is comprised of playing tennis as a club sport, Denise exclaimed, "I plan to play tennis in college. Probably division three, so I'll see where that takes me!".
There were many steps that tested the skills of these girls on their journey to states. First, the girls started at Divisionals, then advanced to Counties. Only the top three people who won Counties got the opportunity to go to States. Due to her hard work, and hours of practice, Denise managed to win third place for singles, and she will be proceeding as a singles player at the state competition. Working together, Anna and Jade placed third for doubles, and they will advance as a doubles team at the state competition.
While both Anna and Denise are seniors, Jade is a junior. She said, "I am excited, and I am tired. I have never made states before, and it's very exciting." Although Jade may be tired, her entire team is standing behind her, as well as the other state qualifiers, with excitement, and enthusiasm. Claire Yang, a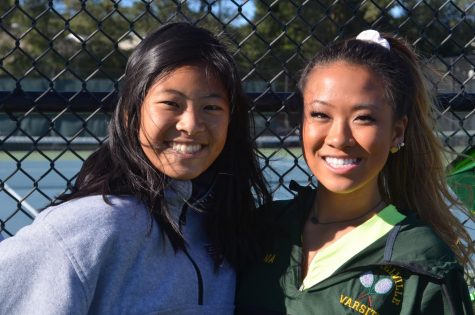 Murphy Junior High School ninth-grader, and member of the Varsity Girls Tennis Team, said, "I wish Jade, Anna, and Denise the best of luck at states! I know they've worked really hard for this, and I'm super proud of them."
Ward Melville stands in support of these fantastic athletes, and the entire athletic community looks forward to their big game this weekend.