Chromebooks: The Resources for Ward Melville Students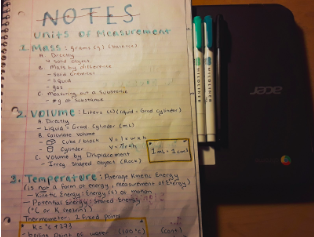 As the school year begins many students are working on essays for English, studying for Math or cramming for an exam. These students are able to succeed efficiently as a result of the resources they are provided.
During the last school year, Gelinas and Murphy Freshman were given Chromebooks as trials. As current sophomores now in Ward Melville High School, these students are able to whip out their laptops whenever they need to. Opinions vary on the distribution of Chromebooks. When asked about how she felt about being the first students to receive Chromebooks in Ward Melville, sophomore Madeline Mihaley stated, " I think it was a good idea to start the school year with the Chromebooks. I have a laptop at home but I feel as if it may have helped students who didn't have an easy way to access their schoolwork at home." Madeline argued, additionally, that Chromebooks should not have been given to juniors and seniors since most of them have access to technology.
Another sophomore, Jeffrey Faustino, claimed that the Chromebooks are convenient for classes, even though he frequently uses his own laptop at home and prefers to handwrite his notes, much like Madeline.
A junior at Ward Melville, who wished to remain anonymous, felt jealous that Juniors and Seniors were not given Chromebooks. "I am the secretary for our club at our school," they explained, "and I have to bring my two-year-old laptop that is very slow and breaking, continuously to meetings to take notes." They also claimed that eleventh and twelfth graders should have also received Chromebooks because "we should all have an equal chance at success with equal resources." To them, Chromebooks were necessary but not as important as other items the school could provide, such as agenda books were not distributed this year.  
Other sophomores, juniors, and seniors took the opportunity to contribute in pointing out flaws on the resources provided by the school, noting that the laptops provided to the students and computers in the school libraries could be improved and censorships of some academic websites could be removed. Most students had negative remarks about not being given agenda books this year as most students had to purchase their own, which some said this can be quite expensive.
Opinions on the Chromebooks differ in school. Sophomores have been utilizing the resources issued out to them with gratitude, while juniors and seniors want the same resources as their younger peers. All of the students wish to see advancements in the resources and tools provided by the school in the future.