"This Is Zero Hour" – The Voices Of The Youth For Climate Change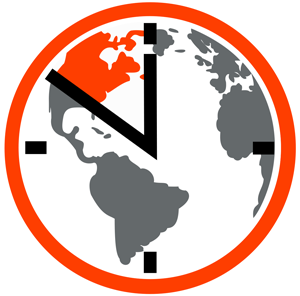 Where powerful politicians seem to be failing us, a fiery coalition of youth activists has entered the scene, armed with a passion for protecting the rights of all people to a safe, healthy environment and access to a sustainable lifestyle.
The youth and people of color have long been at the forefront of activism. Zero Hour is a movement that follows in similar footsteps and has grown into a powerful platform. The founder, Jamie Margolin, a 16-year-old Latina and member of the LGBT+ community, created the movement after being inspired by the Women's March. To make sure the voices of youth were being heard by adults and elected officials, Margolin reached out across the online community and across North America to form a diverse team of youth activists, including co-founder and art director Nadia Nazar, co-founder and fundraising/finance director Madelaine Tew, co-founder and logistics director Zanagee Artis, partnerships director Iris Fen Gillingham, global outreach director Elsa Mengistu, and many other high school age activists. 
Marching to the mantra, "This is Zero Hour", the movement is focused on elevating "the voices of diverse youth in the conversation around climate and environmental justice", says their mission statement.  The team is diverse and intersectional, but members share a common belief: there is no time left to wait for politicians to put aside their differences and start acting on climate change. 
Zero Hour also highlights the struggles of indigenous communities who are bearing the brunt of climate change, facing food shortages and enduring the destruction of their native lands. While wealthy politicians who are endorsed by the fossil fuel industry grow richer in their ignorance, the effects of climate change are being felt by marginalized and most vulnerable groups, especially among indigenous groups, the poor, and people of color. These are people whose lands are being exploited for fossil fuel or ruined by abnormal superstorms; people who do not have economic access to renewable energy or luxuries like air conditioners that keep global warming out of mind.
Through their online platform, Zero Hour offers resources for young people who want to join the movement. They empower others through partnerships and outreach, such as partnering with native organizers and activists like the youth from Standing Rock Sioux Reservation, who are deeply invested in preserving our world's environments. 
Zero Hour also rallies young people seeking to be activists and extends resources for attending town hall meetings and putting climate action in the conversation. In their open letter to politicians, found on their website thisiszerohour.org, Zero Hour outlines their demands for a fossil fuel-free future that protects the lives of all people. Many people, young and old, have followed their example and asked their representatives to sign the No Fossil Fuel Money pledge – to divest the economy from fossil fuels and invest in renewable resources.  
A monumental achievement that really revved the engine of this organization was the Youth Led Climate Lobby Day on July 19th. Members of Zero Hour spent two days meeting with senators to discuss political action on climate change. (Since then, they've met with figures such as Mayor Deblasio, Senator Bernie Sanders, and Former Vice President Al Gore). On July 21st, they led a march in Washington D.C., braving the rain to demand action on climate change. Sister marches took place in various other parts of the country.
As Margolin reminds us, "The march is a launch. It isn't, 'That's it, we're done.'" [Via New York Times] This is just the beginning for the youth climate movement. This Is Zero Hour is a heartening reminder that we all have a place in the movement to face climate change, and that no voice is insignificant no matter how young. As their guiding principles states, "Youth leadership is transformational and visionary. Youth must lead because they have always shifted culture towards progress and collective liberation." It's time for all of us to look within and realize that we all have power and responsibility. Passion can take us as far as we are willing to go.