WM Grads: What Are They Up To?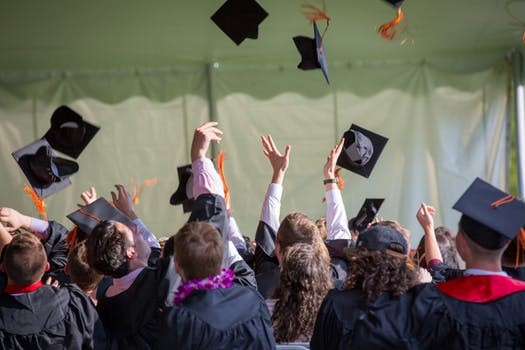 The class of 2018 graduates are off! After years of hard work at Ward Melville, our graduates are heading onto their next stage of life. Free of summer assignments and homework, how are the graduates spending their last summer before college?
"I'm doing a new research project at the same lab I joined last summer," says Kathleen Esfahany, who will be attending the Massachusetts Institute of Technology next year. "I absolutely love doing research. Science is my passion, and my lab is a lot of fun."
Kathleen will be studying mouse vision in a computational neuroscience lab at Stony Brook University. "Each day I get to see awesome people and learn new things about how the brain and our eyes create our reality," she says.
While many like Kathleen are keeping busy this summer, others are looking more to relax. Breanna Daly, who will be attending St. Joseph's College, is excited to spend the summer hanging with friends. "In past summers, we were all coming back the next school year, all in the same place. This year, we're going to be all over the place and not see each other as much as we used to. This could be the last summer where we are all together, so I want to make the best out of it." Breanna is also working at Laurel Hill Summer Camp, as she has done during previous summers. 
Other seniors are already looking ahead to next year. "I've been going to orientation," says Anjuli Singh, who will be attending Temple University next year. "It was a wonderful experience to see how it felt to spend a few days on campus."
Regardless of how these seniors choose to spend their final summer before college, there is no doubt that they have wonderful things in store for them in this upcoming year. We wish our Ward Melville class of 2018 good luck!