Relevancy of the Olympics in American Culture and Politics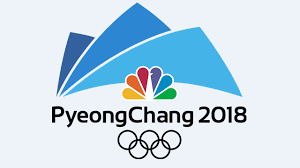 The Winter Olympics held in Pyeongchang, South Korea, was just concluded in a grand closing ceremony on February 25.  The 2018 Olympics, officially known as the XXIII Olympic Winter Games, brought together athletes from 92 different countries competing in over 100 events in 15 sports.  Athletes battled in subzero temperatures (centigrade), pushing their bodies to their limits, and risking severe injuries, to compete for the gold and gain recognition as the best in the world.  These athletes have trained for years and years, and are very proud to represent their countries.  However, some people dismiss the Olympics completely because they don't see the relevance or application into their life.
This year's Olympics was arguably the most diverse Olympics that Americans have seen.  Many different types of people were represented, including the LGBTQ+ community, people of color, and women.  Three openly gay athletes competed: Free skier Gus Kenworthy, Figure Skater Adam Rippon, and Speedskater Brittany Bowe, with Kenworthy and Rippon being the first openly-gay Americans to compete.  The US team had 10 African-Americans, with 4 on the women's bobsled team (5 people per team), and 11 Asian-Americans, who made up half of the US figure skating team.  Even then, there have been accounts that claim to prove that these numbers are underestimates.  The US team, with 243 athletes, was also 45% female.  There was a 22 year age range, and competitors ranged in experience as well, with 58% being first time Olympians.  With the United States of America being a very diverse country, it was important that the people representing us should represent us accurately.  The diverse contenders provided inspiration for America's youth and continued to support the need for social equality — something which many minority groups still have to fight for.
The Olympics are also a symbol of unity.  Almost 3000 athletes from all inhabited continents on the world competed against each other, but at the same time they competed with each other.  Views on American foreign policy are very variant, but it is undeniable that the unity expressed at the Olympics with other people and countries was inspiring and hopeful. The USA wasn't the only country being respectful and peaceful to other countries during the Olympics that it might not otherwise get along with.  This year's Olympics had something very unique happen: South Korea and North Korea marched in under a unified Korean flag.  Their hockey team was unified as well.  Besides feel-good reasons, there may have been a very political strategy behind this.  While some view this as the first step towards reunification, others are wary of North Korea's intentions.  This also gave North Korea an opportunity to be seen around the world in a positive light, despite having high political tensions with numerous countries.  US Vice President Mike Pence even considered meeting with North Korea while the Olympics were going on.  North Korea may have been using the Olympics to take attention away from their corruption and nuclear program, or they may have been using it to promote themselves.  Only time will tell their true intentions.
The Olympics are motivating and empowering to many Americans, as well.  The Olympians, who for the most part are only famous to the general public for a short period every 4 years, may seem more relatable.  They are just regular people who work really hard at what they do.  Like any American who becomes really good at what they do for work, these Olympians do the same with the addition extreme athleticism.  They typically don't go around flaunting their wealth, fame, or achievement.  They didn't sign multi-million dollar deals for professional sports teams and then decide to make millions more by creating their own brands.  In fact, some Olympians, including US skiier Mikaela Schiffrin, have admitted to keeping their medals in a sock drawer.  They are relatable people with attainable goals.  In a country where over two-thirds of the people are overweight or obese, these Olympians are just the people we need taking over the spot light.  They can help change a generation of children for the better.
So for now, good bye Pyeongchang!  Let's welcome the 2020 Summer Games in Tokyo and the next 2022 Winter Games in Beijing!