The Embassy Enigma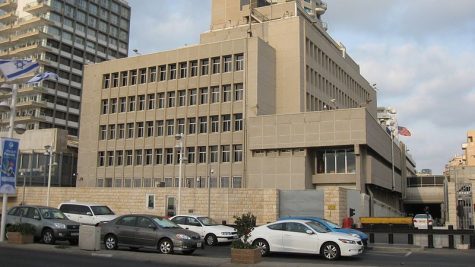 This past summer, I visited my great-aunt and -uncle in Israel. From their balcony, it's possible to see the entirety of Tel Aviv, whose skyscrapers at night look remarkably similar to those of New York City. A few streets down from their apartment building, in the heart of the city, lies an angular concrete structure, more a fortress than a building. This is the American Embassy to the State of Israel.
On December 6th, President Donald Trump officially recognized Jerusalem as the capital city of Israel in an address from the White House. This is the first step necessary in the process of moving the embassy to Jerusalem, a promise that Trump campaigned on during the 2016 election. It is being framed by the White House as a titanic leap in the process of creating peace between Israel and Palestine, but this is not entirely true.
The fact is, this move is incredibly controversial, and with good reason. In 1980, Israel passed a law declaring Jerusalem its capital. The United Nations, instrumental in Israel's founding and function, condemned the annexation of East Jerusalem that the law implied, calling it a violation of international law. Traditionally, the area is considered Palestinian territory, even though it is technically an acquisition of Israel, and it is arguably held in the highest esteem of all their holdings. The modern implication of annexation, then, seems for some to end all prospects of peace between Israel and Palestine.
All other countries with embassies in Jerusalem (86 in total) immediately relocated them to Tel Aviv, the United States included. However, a law passed in the United States in 1995 requires that our embassy be re-relocated back to Jerusalem. Every six months from the law's passing to the present, the president in office has signed a waiver to put off the move on the grounds of national security. Generally, this has been considered the safest move to make.
When national and international law collide, which one do we follow? The truth of the matter is that the precedent for a divided capital has existed in international agreement for seventy years. Is bellying up to Israel worth upsetting it and quite possibly bringing the possibility of peace to an end?