Liu Xiaobo, Chinese Dissident and Nobel Prize Winner, Dies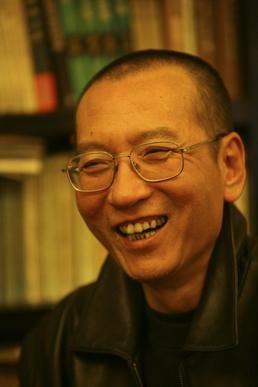 Liu Xiaobo, known for his political activism and awarding of the Nobel Peace Prize, died of liver cancer on July 13th, 2017. He was 61 years old.
Liu's activism took root in 1989, during the Tiananmen Square protests, of which he participated and became known as one of the"four junzis of Tiananmen Square", after he managed to negotiate with soldiers and students to leave the square after violence became prominent and fire was opened on the protesters.  June 5th of that year, Liu was arrested and detained at Qincheng Prison, and his published works were banned.
After his release, Liu briefly resided in the United States, before he returned to China in 1993 to continue writing. Followed by his return, Liu went through two prison terms and was under constant surveillance by the Chinese government until 2008.
Liu's most recent crime against the Chinese government came in December 2008, where he helped to write Charter 08, a manifesto that demanded the end of one-party rule in China, as well as more rights that included freedom of expression and having more democratic elections. He was imprisoned for eleven years in Jinzhou prison, deprived of all political rights.
During his imprisonment, in 2010, Liu won the Nobel Peace Prize, though he was unable to attend the ceremony. Censorship on the news was tight in China; news of his accomplishment were immediately banned and little information was available on Chinese media. Winning the award made Liu the first Chinese citizen to win a Nobel Prize, the third to win one while in prison or custody (predecessors included Burma's Aung San Suu Kyi and Germany's Carl von Ossietzky), the second person forbidden to receive his award from a representative (after von Ossietzky), as well as being the second Prize winner to die in custody (also after von Ossietzky).
On June 26th, Liu was put on medical parole after he was diagnosed a month prior with terminal liver cancer. He died weeks later, on July 13th, in Shenyang's First Hospital of China Medical University, and his ashes were scattered into the sea two days later.
Condolences were sent from across the world, and praise for Liu's activism were expressed particularly from the Western world. From the United Nations,  the High Commissioner for Human Rights, Zeid Ra'ad Al Hussein stated:
"The human rights movement in China and across the world has lost a principled champion who devoted his life to defending and promoting human rights, peacefully and consistently, and who was jailed for standing up for his beliefs. Liu Xiaobo was the true embodiment of the democratic, non-violent ideals he so ardently advocated."