Spend Your Summer at Emma S. Clark Memorial Library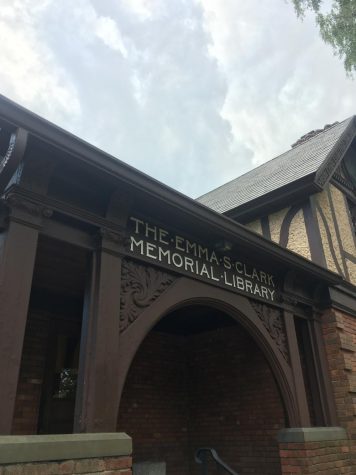 Let's face it, you might be getting a little bored at home watching Netflix all day and eating Oreos for breakfast, lunch, and dinner. Sure, it's nice to kick back and relax for the first few weeks of summer, but after a while, it just gets–dare I say it– monotonous. Lucky for you, there are plenty of activities in the Three Village community that you can spend your summer doing!
Emma S. Clark Memorial Library invites you and your family to spend your summer at their fabulous (and air-conditioned) library. The library offers a myriad of ways you can spend your vacation time at their facility. One of the most popular options is taking part in their summer programs, which are open to all ages.
Teen Services librarian, Nanette Feder, talks about teen summer programs: "I think teens should come by and experience all of the programs that we have to offer. We have paint, cooking, reading, and gaming programs, to name a few. Teens can meet people from other schools and make new friends too!" Learn more and sign up for teen programs here: http://bit.ly/2t4T8Vj
There are also programs for adults, like "Learn to Crochet", "Chair Yoga and the Essence to Self", "East Coast Swing", "Music Through the Ages", and more. You can check out and sign up for more adult programs here: http://bit.ly/2tgoBbd
In addition to teen and adult programs, there are many events available for younger children to participate in. Such events include "Frogs, Bugs & Animals", "Pajama Storytime", and "Hour of Code" to name a few. You can check out and sign up for more children's programs here: http://bit.ly/2v6C4zG
If you don't want to participate in summer programs, consider stopping by Emma S. Clark to obtain museum passes, borrow books and DVDs, volunteer, or even write book reviews.