Spring Appreciation Day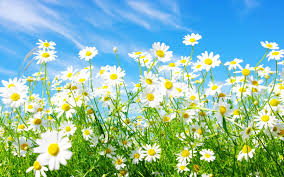 On April 22nd for Earth Day, a celebration known as Spring Appreciation Day was held in Stony Brook Village. A free event lasting from noon to 5 o'clock that evening, it featured activities including live music, a petting zoo, balloon artists, crafts for kids, and a dance performance, as well as a student art show. The art show, called Spring Into Art, was held in the WMHO Educational and Cultural Center and showcased the many talents of students throughout the Three Village District.
Sophomore Tia Mehta says of the art show, "I liked getting to see how creative everyone is and seeing how different everyone is." Art is certainly something celebrated in the Three Village community, especially in Ward Melville. There are many talented artists in our school, whether their mediums be drawing, photography, film, sculpture, or almost anything in between.
Despite the rainy weather throughout the day, many people still enjoyed the activities and could easily find cover in the abundance of stores throughout the village. With delicious food from Chocolate Works and Crazy Beans and stores for people of every age to browse such as Cottontails and Flair Designer Boutique, The Village will never bore you. It was a great day to celebrate the coming of warmer weather and the beauty of nature.