Is Ethan Li Actually Good At Chess?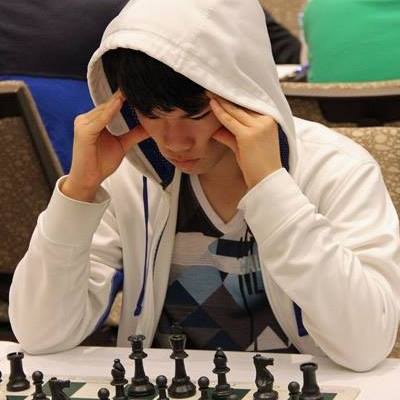 Since he was six, junior Ethan Li has been playing in statewide and national chess competitions. "I had a choice to go professional when I was 12," he said, "But I decided to stay in school."
Sometimes Ethan can be found by the chess tables set up in the library, either seen with an intense stare at the board while strategizing his next move or cleaning up the pieces after a good game with his now-defeated opponent. Often, it's the latter.
When asked about how he prepares for his games, Ethan said, " I've condensed my thought process to three questions: What are the weaknesses in the position for both sides? What is my worst piece and my opponent's worst piece? What is my opponent's plan?"
Ethan began playing chess in first grade at his school club. At first, he admitted, he came to the only meetings for the food. "Our coach would always give out Lay's barbecue chips," Ethan explained, and then added, "He was a smart guy."
After some time at the club, Ethan quickly began to take chess to a serious level and began partaking in competitions. Last year, he was able to make it into the last rounds of the Greater New York State Championship, with a score of five to zero.
Ethan recalls, "My stomach fell a little when I saw that I had been paired against National Master James Black, a child prodigy from the NYC Chess-in-the-Schools program. I got nervous, which was a big mistake. You can't allow yourself to feel emotions during a chess game; they muddy your reasoning. In an unstable mental state, I blundered a pawn within the first ten minutes. It was over, I thought. I just assumed I would lose, but strangely enough that took the pressure off. Suddenly, the instincts from my practice took over; I was making decisions based on intuition embedded deep in my subconscious. I played some of the best chess of my life. In the end, I was able to force a draw and secure a clear first place."
"During tournaments, I'm completely dialed in. Like, I won't even talk to anyone or socialize. Poker-face 24/7. It's tough to isolate yourself like that, but for me personally, that method produces the best results. I also don't eat much during tournaments. There's a weird phenomenon where you can't really focus on anything but the games: for three or four days it's literally: game, eat, game, sleep, repeat."
The rankings in the chess world are a bit complicated and are based off on the Elo system, a numerical system that is also used for rankings in sports like tennis and boxing. When a player wins a game, their Elo increases, but when a player loses, their Elo drops. Rankings in the national and international level are then determined by how high a player's Elo level is: the higher the level, the higher the ranking.
Ethan's current ranking is 2396; he is the top-ranked high school player in New York, and is currently 5th in the nation among his age group.
Outside of the competition, Ethan enjoys playing casual oriented games, such as bughouse, with his friends. He is particularly enthusiastic about the new chess games set up by the library, and appreciates how the game is now becoming accessible to more students.
"In the end chess is just a board game," he says, "And if you're not having fun you're doing something wrong."