War On Drugs, Or Just War?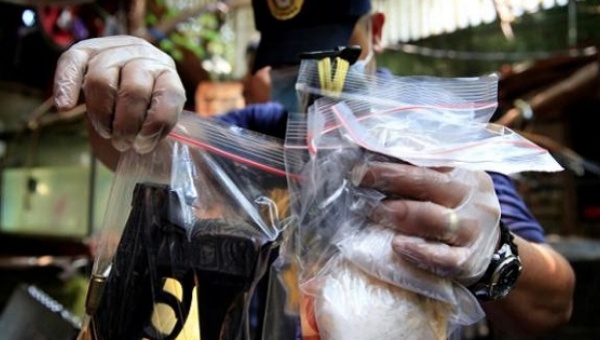 President Rodrigo Duterte of the Philippines has, over the course of his time in office, killed over 5,000 people in a war on drug users. According to figures released by the Philippine National Police, 5,927 deaths have been linked to the "war on drugs" between July 1 and December 12, 2016, including 2,046 police killings and 3,841 by vigilantes and other unofficial personnel. In addition, over 40,000 citizens suspected of drug use have been arrested. Duterte has encouraged extrajudicial executions — death sentences without a judicial process — and civilian violence in order to deal with the problem of drug use and sale. He even parades drug users and sellers around his home province to publicly shame them. Duterte ran on a platform of execution for those involved in drugs, and anyone who voted for him is getting exactly what they asked for.
Rodrigo Duterte was elected to office based on his promises of violence drug users in order to eradicate drug use, but some citizens and governors alike have since developed cold feet. Almost all agree that the Philippines have a drug problem that needs to be addressed and resolved in some way, but many disapprove of Duterte's extreme methods. However, their voices and viewpoints are scrambled and disunified. Vice President Leni Robredo has said in an interview with CNN that she hopes "[she] will be able to portray the role of unifying all the discordant voices" of detractors even though she has resigned from the Cabinet. Reportedly, she resigned after receiving a text message from Duterte telling her not to attend meetings anymore. She had been elected to office separately from him.
In this brutal war on drugs, not even elected government officials are safe. In 2016, Duterte went on air to accuse 159 public officials of being involved in narcotics trading and use. None of the members of this list had evidence behind the accusations against them, and some were not even in office anymore. However, that did not stop Duterte from prosecuting. Mayor Rolando Espinosa surrendered to save his life from the police, who then infiltrated his house and reportedly found a $2 billion stash of methamphetamines. After being arrested, released, and arrested again, Espinosa was shot multiple times by officers who claimed he had been resisting a search of his cell. Before he died, however, he signed a questionable statement connecting 226 high-level officials to his son's alleged drug trade. This was done without a lawyer present, and matches with reports of civilians being forced to sign similar falsely incriminating documents. Now that the drug war has come to the high levels of the Philippine government, who will be the next target?