A Giant Disappointment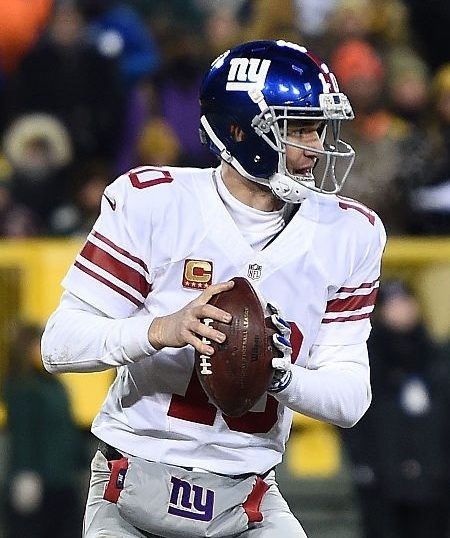 On Sunday, January 8th, the New York Giants lost to the Green Bay Packers 13-38. The game took place at Lambeau Field in Green Bay, Wisconsin.
This particular game was a part of the National Football League's (NFL) "wild card round," or the first round of playoff games. For a team to progress and compete in the NFL Super Bowl, the team must first survive through three rounds of playoff games. The New York Giants team has lost in the first round of playoffs and has therefore been eliminated as a potential competitor in 2017's Super Bowl.
This early elimination was not anticipated by Giants fans.
The New York Giants possessed a talented roster this year. Wide receiver Odell Beckham Jr. and quarterback Eli Manning commanded the offense. Both are exceptionally-ranked players in the NFL. The Giants also boasted an intimidating defensive lineup, buttressed by Jason Pierre-Paul and Damon Harrison. Giants fans were excited for Sunday's game and optimistic for a win.
So what happened?
The game began auspiciously for the Giants. By mid-second quarter, the Giants had scored two field goals and claimed a formidable 6-0 lead. As the quarter progressed, however, this lead dissolved.
With 2 minutes and 20 seconds left in the quarter, Green Bay Packers receiver Davante Adams scored the first touchdown of the game; the Packers gained a slim lead of 7-6. This play spurred their momentum. With 0 seconds left in the quarter, Green Bay quarterback Aaron Rodgers threw a Hail Mary into the end zone. Wide receiver Randall Cobb caught it successfully, bringing the score to 13-6.
Throughout the third and fourth quarters, the Packers' offensive fleet built a progressively more substantial lead. The Giants, on the other hand, dropped critical passes, losing integral offensive opportunities.
The game inevitably concluded with a victory for the Green Bay Packers, who will be advancing to the subsequent round of playoffs. To all Giants fans, wish the team better luck for next year's Super Bowl playoffs.