Home(made) for the Holidays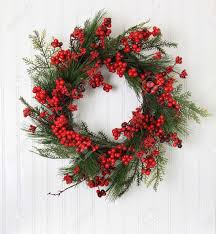 With the holidays coming up so fast, some of us are still scrambling to find gifts for friends and family. By now, many trending gifts have sold out in stores, and it's too late to order online. But have no fear! Here are five fast and easy handmade gift tutorials to make anyone on your list smile.
1. Homemade Hand Warmers
In the middle of the cold holiday season, anyone is sure to appreciate a little warmth. This tutorial may seem a little daunting on first read, but it's actually really simple. Just stitch up a square, leaving a hole to stuff it through, stuff it with rice, and seal it up! Trimming the ends with shears will help prevent fraying. To heat them, just pop them in the microwave. The tutorial can be found at http://raeannkelly.com/a-little-cozy-goes-a-long-way-and-a-hand-warmer-diy/.
2. Paint Dipped Kitchen Utensils
Know someone who likes to cook? Give them the gift of a matching set of utensils classed up with a personal flair! All there is to do is mark and paint sections of the handles of cheap wooden kitchen utensils, which can be bought at almost any store. You can do an ombré effect, go for a rainbow, or choose a palette of colors to match the recipient's kitchen. The designs can be as complex or as simple as you want! Finally, just spray the handles with clear gloss to seal in the paint. Once it dries, you'll have the perfect gift for any foodie. The tutorial can be found at http://www.cleverlysimple.com/diy-gift-idea-paint-dipped-kitchen-utensils/.
3. DIY Terrarium Kit
What's more trendy than a terrarium full of succulents and air plants? Although these plants are famed for their hardiness, they can still be difficult to give as gifts. For the botany lover in your life, a DIY terrarium is the perfect solution! Package up everything they'll need to start a lush terrarium, along with a cute printable instruction card, but let them go out and pick plants to add to it on their own. If you're feeling extra jolly, give this gift with a gift card to Home Depot or a nearby plant nursery to cover the cost of the plants. The tutorial can be found at http://witandwhistle.com/2012/11/30/diy-gift-terrarium-kit/.
4. Floral Sunglasses
Brighten the day and wardrobe of a fashionista with these deceptively easy summery sunglasses. All you need are cheap sunglasses, some ceramic flowers (available at most craft stores and online), and E6000 glue. Just glue the flowers onto the sides and arms of the glasses and let dry. Your friends and family will be looking fresh off the runway in no time! This is the best tutorial for last-minute gifting. Find the tutorial at http://honestlywtf.com/diy/diy-floral-sunglasses/.
5. Peppermint Bath Bombs
Skincare, especially using bath bombs, is all the rage. These bath bombs use only four ingredients! They are all-natural, without the harsh chemicals that some commercial bath products contain. Citric acid can be found in craft stores or online. Once you have all four materials, it's a breeze to whip up these bath bombs. Use a muffin tin to mold them, or get a plastic mold from any craft store to make them even more personal. With the stress of the holidays reaching its peak, everyone on your list could use a little spa treatment. Get the tutorial at http://www.hometalk.com/6024806/diy-peppermint-bath-bombs-you-ll-love-these-festive-fizzies.