Journalist Gwen Ifill Dies at 61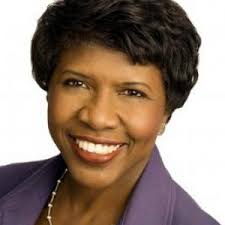 Gwen Ifill, inspirational journalist, died last week at the age of 61.  Ifill is most recently known as the co-host of the PBS NewsHour and the managing editor of PBS's "Washington Week."  Ifill's death came as a surprise to many as she did not publicly reveal the magnitude of her illness.  She died of complications due to cervical cancer.
Ifill was a ground breaking reporter who worked at the Washington Post, the New York Times, NBC and most recently PBS.  Many readers will remember her as the moderator of the most recent debate between democratic candidates for president Hillary Clinton and Bernie Sanders.  Ifill was known as a reporter who dug deep for facts and never settled for less than perfect reporting, but always did so with a smile on her face.
Ifill's greatest legacy is that she is a black woman in a field dominated by white men.  Her NewsHour co-host Judy Woodruff said "For young women of color looking for a role model, she was it."