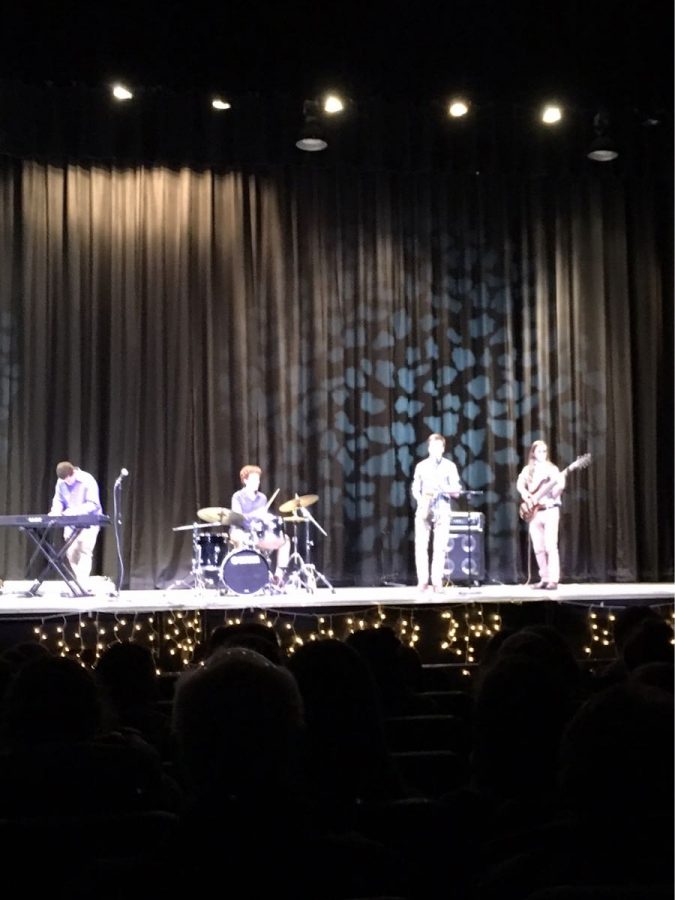 Ward Melville's Got Talent: A New Tradition
Ward Melville's first talent show ends with great success.
December 21, 2016
Friday night's first ever "Ward Melville's Got Talent," Tri-M Music Honor Society's replacement of the Snowball Dance, culminated with twenty-two acts. Only two acts got perfect 10/10s from all four judges (Mr. Eaton, Mrs. Kane, Dr. Baum, and Mr. Pollera): a jazz piece performed by a group called Cymbal to close the first half, and a showcase of the Chinese yo-yo courtesy of Sophomore Eric Chiu. The former ultimately won the talent show when the audience gave Cymbal the most applause when choosing between them, Eric Chiu, and the final act of the night: another band called Milk, which received scores of 10,10,10 and 9 from the four judges respectively.
When going into the details of the night itself, I unfortunately can't mention the names of all twenty-three acts, mainly because there was no program, and the emcees announced the acts rather quickly. One complaint I do have about the night was the over-abundance of music performances. Of the twenty-two performances, only two did not involve music, those being the aforementioned Eric Chiu Chinese Yo-yo performance, and a balancing act performed by Julia D. near the start of the show. The emcees even lampshade this by remarking that "Don't worry, this night will not be all music, even though there will be a lot this night." However, there was a good variety of music that night: an A Capella group, a piano performance, solo singers, and amazing bands. Unfortunately, several acts did fall victim to technical difficulties; the central microphone was switched off, unbeknownst to the crew until a few acts too late in Part 1.
Nevertheless, going into the show, I wasn't expecting the night to be good. The last time I saw a talent show was CTY's Got Talent at Lancaster over the summer, and I almost fell asleep about two acts in. I was shocked to find out that all of the acts were at worst decent, and at best outstanding. It was profitable too: the school received $700-800 in profit thanks to this event according to Tri-M advisor Mr. Gelfer. As Dr. Baum said that night, "All of our acts are very talented," an endorsement that could lead to the event becoming Ward Melville's newest annual tradition. Many other students will be able to show their talents in years to come.