Ward Melville Chemistry Teacher Inducted into Athletic Hall of Fame at her Alma Matter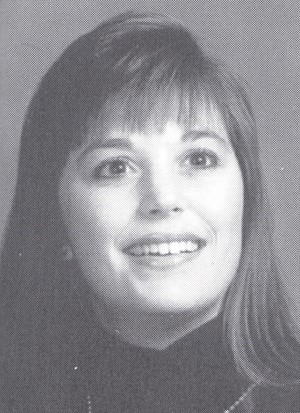 Many students of Ward Melville know Ms. Chereb as their beloved chemistry teacher. However, she is also a recent inductee to the Gettysburg College Hall of Athletic Honor.
She is a part of the 2017 inductee class for her accomplishment in volleyball while attending Gettysburg College. During her athletic career, she helped lead her team to a record 45 victories in her freshman season. In the same year, she also contributed 447 kills and 482 digs.
As a junior, Ms. Chereb was distinguished as All-East Region First Team. However, something else very memorable happened that year as well. "During my junior year, my volleyball team made it to the Division 3 NCAA playoffs — that was an amazing experience," said Ms. Chereb.
To her, this distinction means a great deal. "It is very special to be given this honor, however, it is important to note that I could not have been given this honor if I didn't have awesome teammates supporting me.  I owe so much of my success to my teammates."
Ms. Chereb considers teamwork to be one of the greatest lessons she learned as part of the team, as well as the importance of preparation, hard work, commitment, and good decision making.
Over the years, Ms. Chereb has had a few different coaching experiences. When she first started teaching in the Three Villages, she coached a sport every season at the junior high level — whether it was soccer, basketball, or volleyball — both boys and girls. However, when she had her children, she decided to take a reprise from the sidelines. "Once I became a mom, my time after school was dedicated to my children and I stopped coaching."
Recently, Ms. Chereb has started coaching again, this time at a younger level. She is currently co-coaching her daughter's basketball team.
Overall, this recognition is something that Ms. Chereb is very proud of. "In terms of sports, the accomplishment I am most proud of is being inducted into the Gettysburg Hall of Athletic Honor."
Alongside this award, she was also acknowledged as the best female athlete in Ward Melville upon her graduation.
Ward Melville is very honored to have teachers like Ms. Chereb who continue to set forth a great example for students and the community surrounding them.